Buying an electric scooter is getting more and more tempting lately, especially if you have to cover short-range distances on a regular basis. No matter whether you have to ride to your office, home, grocery store or friend's house – covering distance can be both fun and nature-friendly.
There already are many different types and brands on the market, and it can be sometimes very confusing which model to choose. Among the multiple offers, you will notice a lot of similarities! And also – multiple features and functions which make some models to stand out.

1 – Electric Scooter Quality

Electric scooters are similar to bicycles in their construction and they share many common components. Due to the nature of these type of vehicles if they are used frequently they will most likely need to have several repairs and adjustments performed on them during their lifetime to keep them running. For this reason buying an electric scooter from an professional and reputable manufacturer who will be around in the future to provide parts is always a good idea. Cheap off-brand electric scooters may seem like a great value until you need to buy replacement parts for them which may not be available.

Smilescooters places a lot of emphasis on after-sales service, and all products have a full list of after-sales parts for customers to choose from. If there is a lot quality problem, Smiles will be responsible for the attitude of the person responsible for follow-up and processing, and provide free technical support and after-sales accessories.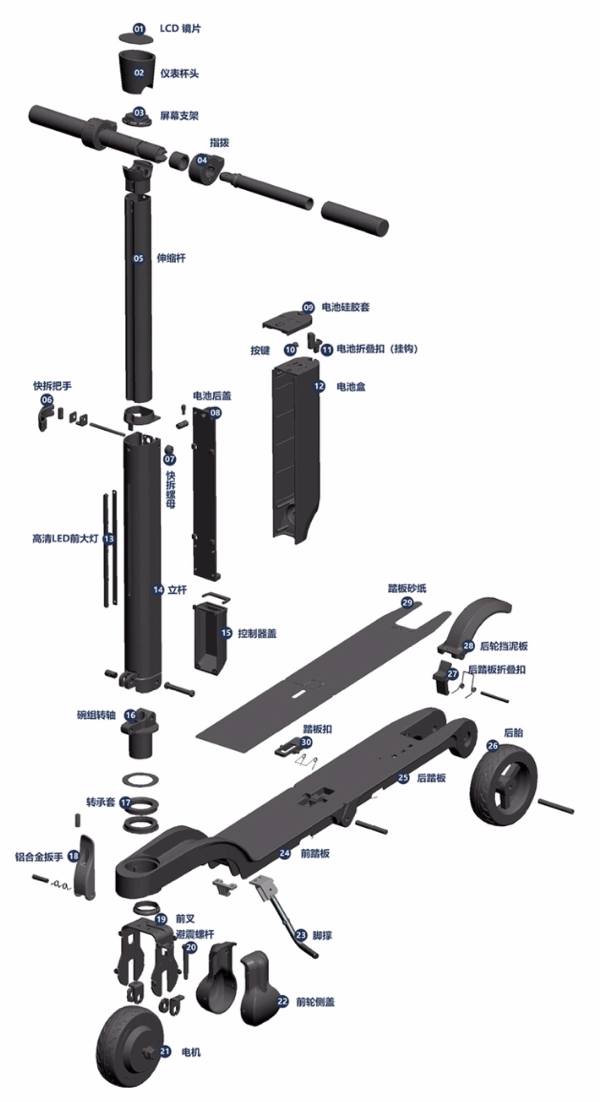 2 – Safe and Removable Battery

The batteries currently on the market are generally located at the bottom of the pedals, a design that is ill conceived because they are the heart of an electric scooter, important, expensive and in need of better protection. The battery design in the ground very close to the position, if the road surface uneven or frequent wading, the battery is easily due to uneven ground collision and shorten life, or even scrap.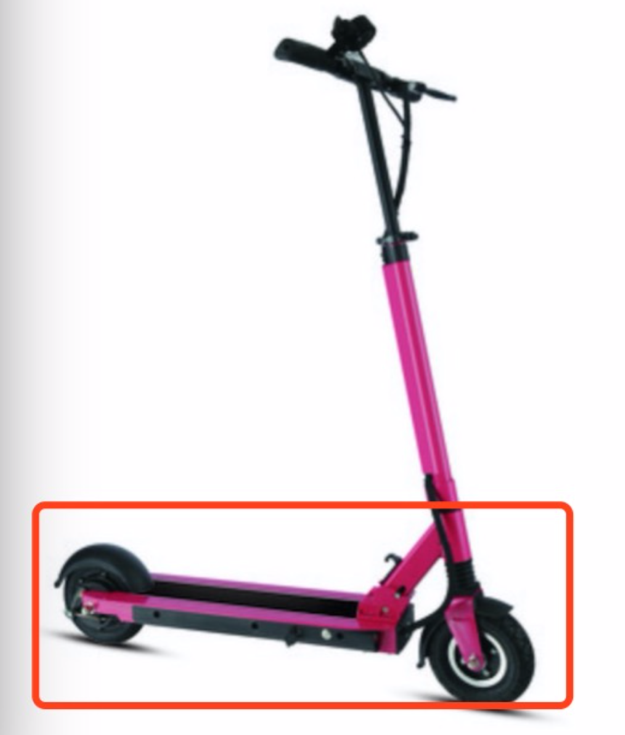 The Smilescooter X6 and X7 have two different origin options and are among the top quality-assured brands for quick disassembly and replacement, easy maintenance and transportation. At the same time, the removed battery is non-discharge function, Factor of safety.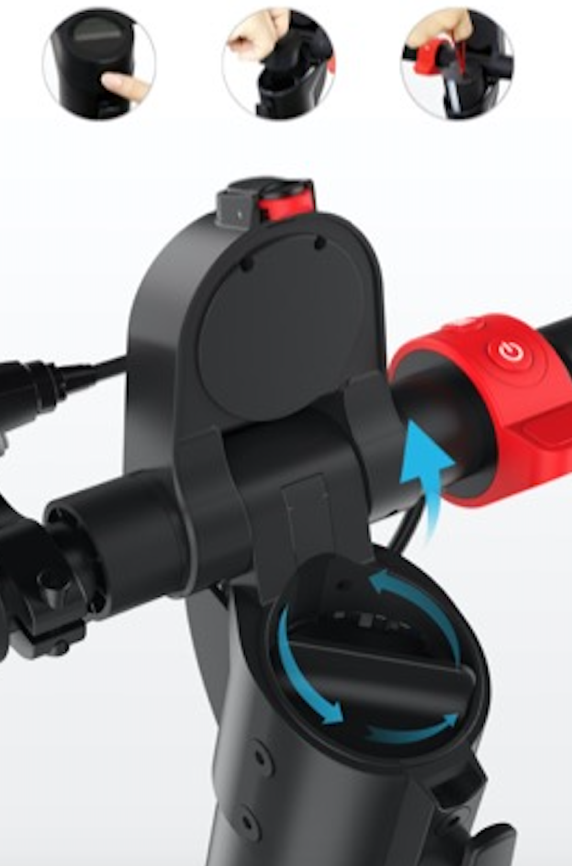 3 – Braking Systems

The braking system is often overlooked when buying an electric scooter. Electric scooters along with their rider and batteries are heavy and require a well designed braking system.

Smilescooter products X6 and X7 use a combination of electronic brakes, disc brakes, and rear wheel physical foot brakes to maximize rider protection.

Electric scooters with only one brake can not stop as fast as electric scooters with two brakes. You really should have the control of having all-around brakes. For example on clean and dry pavement you should apply the front and rear brakes together in unison to stop the scooter. However if on a dirt trail or on wet or sandy pavement then you should primarily use the rear brakes to avoid locking up the front wheel and loosing control of the scooter.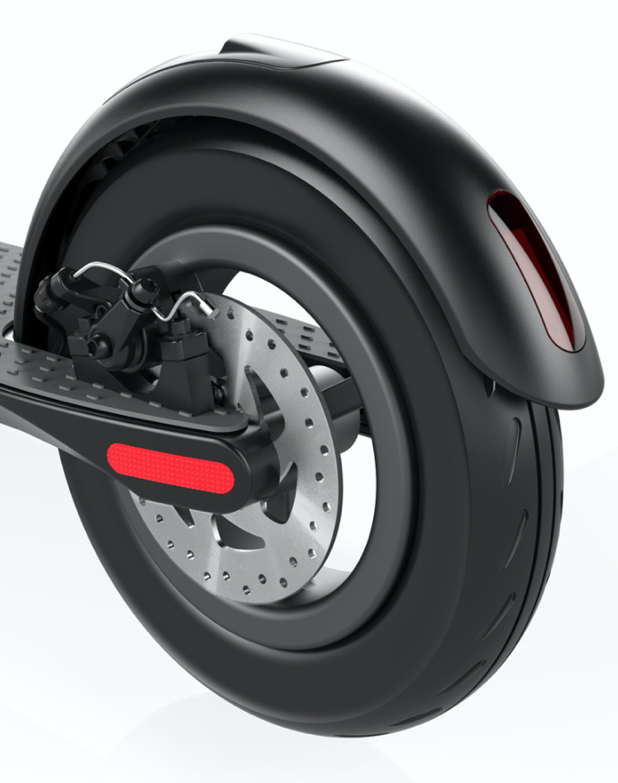 4 – Patented Design

There are basically two types of electric scooter companies – ones who design their own scooters, and ones who do not. The companies who do not design their own scooters buy standard issue factory designed electric scooters and have their logos placed on them. These type of companies all have the exact same electric scooter models with different names and company logos on them. The quality of these types of electric scooters can vary widely depending upon the factory they were built in and the quality of the parts that were used to assemble them. Companies who design their own electric scooters tend to be more technical and more established companies.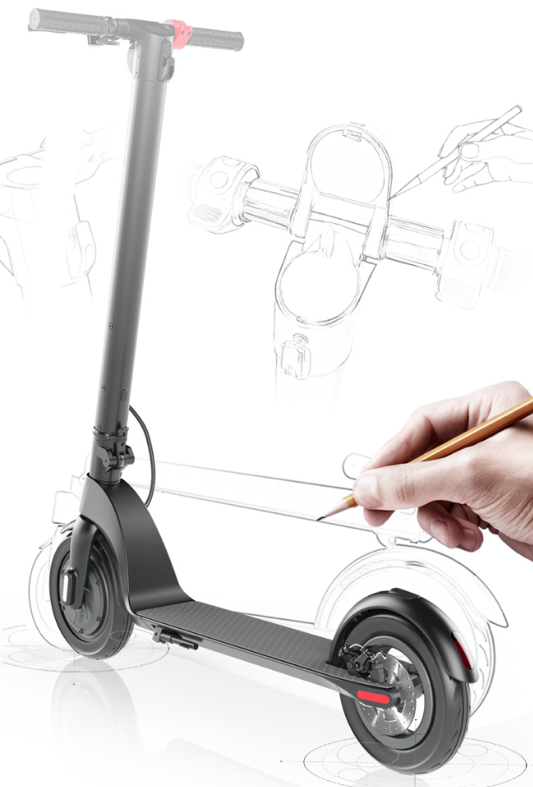 Smilescooter's electric scooter has a patented design that is personal and unique on the market. It is worth mentioning that we have taken into consideration the aesthetics and load bearing of the Vertical Pole in our design. Compared with other popular brands on the market at present, smiles'electric scooter looks more beautiful and stronger.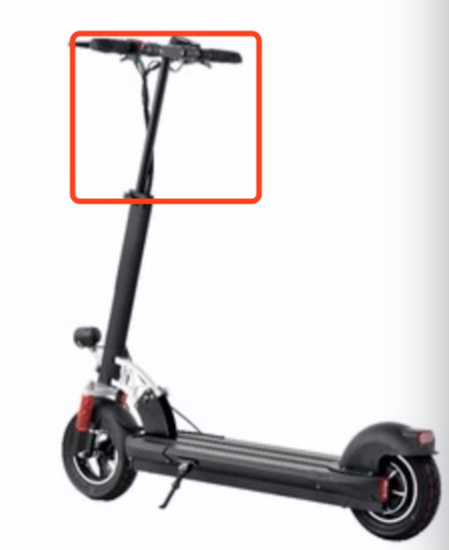 We have our own design team, welcome foreign businessmen according to the preferences of the target market for customized design.

We are looking forward to working with you to be the best manufacturer of electric scooters in China with the concept of manufacturer, providing quality service and looking forward to working with you.